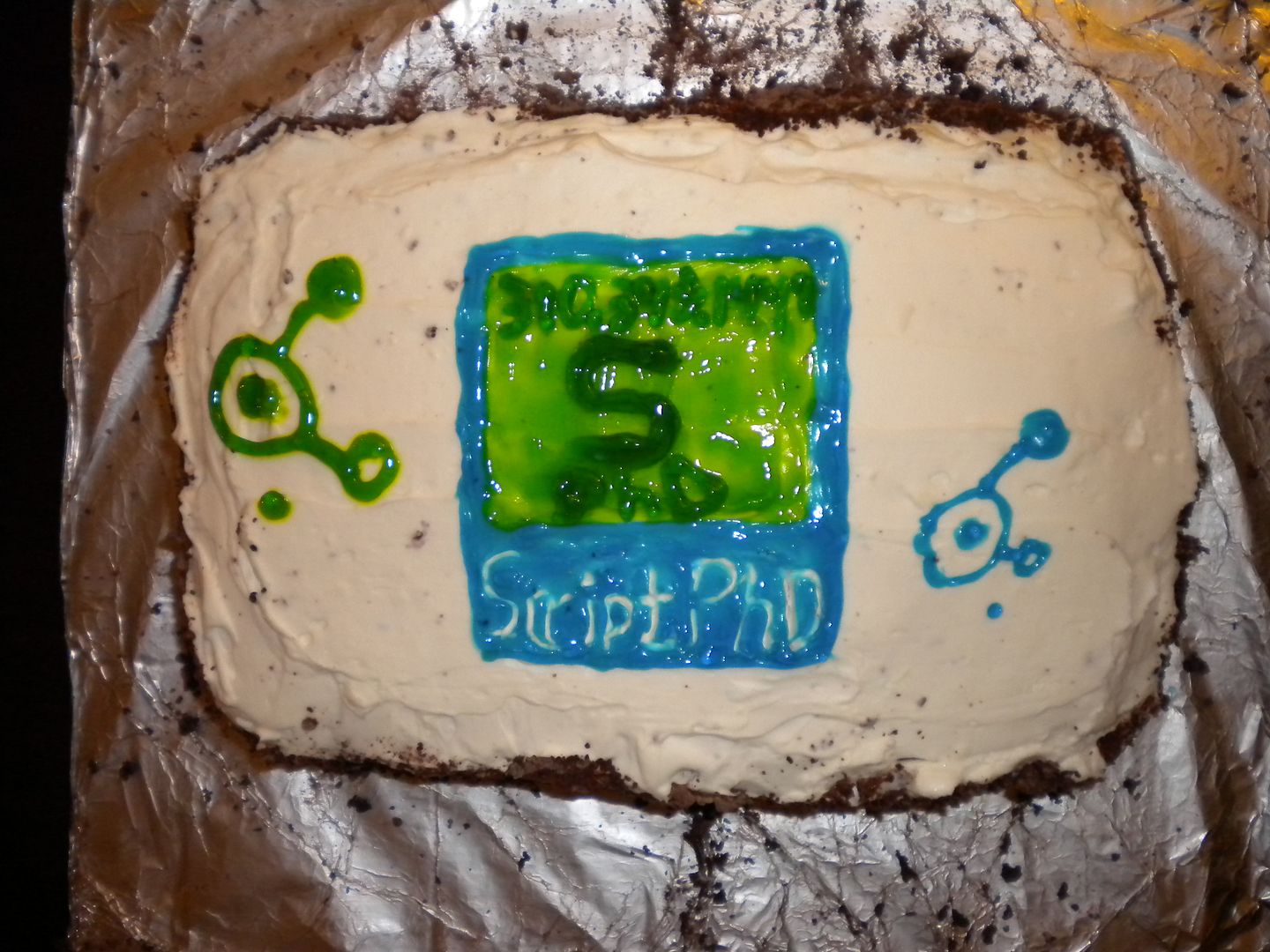 One year ago, on today's date, a new blog named ScriptPhD.com was launched—the first of its kind. What started out as a simple idea, to write about science and technology in entertainment, has evolved and grown beyond our wildest expectations. We have met astronauts. We have hung out with the MythBusters. We have interviewed movie stars and writers. We have engaged scientists, engineers, and doctors into thinking about and discussing science in a completely new perspective. But most importantly, we have expanded our coverage to include media, advertising, and relevant pop culture topics to fully encapsulate the portrayal of science in the messages we collectively absorb. For those that have been faithfully on board since day one and for our newest fans, we wish to extend warm gratitude for the support and encouragement and a retrospective of our best work from the past year. We also share some exciting, ambitious plans for the year ahead, all under the "continue reading" cut!

Best of ScriptPhD.com—Year 1
• The inaugural post of our newest recurring advertising series: Selling Science Smartly: Dow Human Element Campaign
• Our Valentine's Day post on the science of love: Love is a Many-Splendored Algorithm
• How the media and advertising (and some would argue scientists) botched the Deadly Swine Flu debocle: The Flu, The Facts, The Media and You
• Behind Avatar: Science, Technology, Art and Design
• Our special New Year's essay: From the Annals of Psychology: Fear and Loathing in a Modern Age
• A 'break'down of the chemistry on Breaking Bad: From the Lab: Breaking Bad, Chemistry Good
• On the science of aging: Forever Young: Living in an Age of Agelessness
• Science Week 2010: Science and Society: A Policy Analysis
• The post that got us noticed by Warner Brothers! A review of Hubble 3D + interview with Mission Specialist Mike Massimino
• From our continuing "It's Not Easy Being Green" series: A review of Oscar-winning documentary 'The Cove'
The Year Ahead…
We have lots of very exciting plans for our continued expansion, including:
• Audio podcasts of our best interviews, which we will integrate to iTunes for your listening pleasure
• Apparel, gear and fun trinkets based on our popular ScriptPhD "bug" logo
• Coverage of The World Science Festival, Comic-Con and many other science-themed geeky gatherings
• A fully redeveloped consulting services site
• A four-part ScriptPhD.com original series on the science and implications of legalizing marijuana
• …and much, much more! (We have to keep some secrets here in our Lab)
Read about ScriptPhD in the media.
For any advertising sponsorship inquiries or if you are interested in writing for, guest posting on or contributing to ScriptPhD.com, please contact Editor Jovana Grbić here.
Thanks for a year full of great memories, everyone! Here's to many, many more.
~*ScriptPhD*~
*****************
ScriptPhD.com covers science and technology in entertainment, media and advertising. Hire our consulting company for creative content development.
Follow us on Twitter and our Facebook fan page. Subscribe to free email notifications of new posts on our home page.