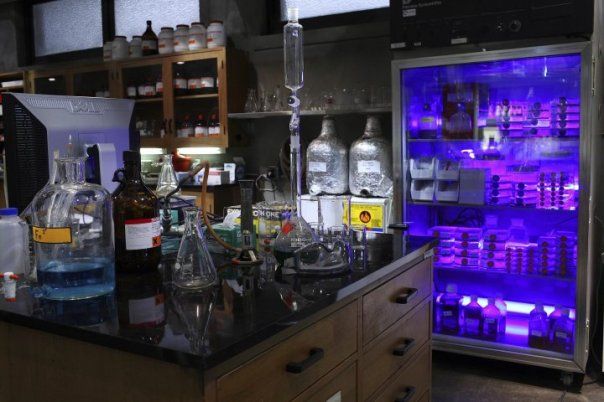 So ya wanna work in showbiz, eh kid, but all you've got is an astrophysics degree and the glint of stars in your eyes? Even five years ago, such a notion would have been unthinkable. Not only has sci-fi traditionally been regarded as a niche segment across all media markets, research into scientific accuracy and integrity, let alone in-house science advisors, were nonexistent. Today, with science content proliferating every year in mainstream film and television, and with sci-fi movies grossing better than ever at the box office (two of the biggest hits of the last six months were Inception and TRON: Legacy), careers for scientists in entertainment are more sought out than ever. ScriptPhD.com Editor/Creative Director Jovana J. Grbić and Jet Propulsion Laboratory scientist/renowned television science advisor Kevin Grazier recently spoke at an Emory University career panel geared towards aspiring science advisors and consultants. We kick-start 2011 with podcasts of both talks. We hope you find inspiration, ideas, and that this year is one of immense success for all of our readers, collaborators and clients.

A little science in entertainment humor to start off the New Year from one of our favorite science-based parody comics, XKCD:
If there is a theme to 2011, it is surely change, in no more relevant an area than jobs. According to a recent Manpower survey, a whopping 84% of employees will be looking to make a change this year. However, with unemployment still hovering in the double digits, and 4.6 applicants for every job, more people than ever will start their own business or entrepreneurial venture.
Science training has long been renowned for its rigor and tradition. In addition to a 4-year college degree and a PhD that can take anywhere from 4-8 years, many scientists tack on additional multi-year postdoctoral fellowship specialties. Sorely lacking, at the end of this grueling decade, are options beyond professorships or careers in industry. With too many PhDs flooding the market for available jobs (terrific pieces on the subject here and here), creativity and guidance will be an essential part of training and employing the next young generation of scientists and engineers. To that extent, Emory University in Atlanta, GA has instituted a remarkably prescient, forward-thinking career seminar series geared towards generating out-of-the-box ideas for PhD students and postocs. ScriptPhD.com's Jovana Grbic was honored to be an invited speaker, along with JPL physicist and notable television personality Kevin Grazier (National Geographic, Eureka, BSG). Podcasts of our talks, on careers as science advisors in entertainment and media, are posted below.
Seminar: Science Advising in Entertainment
Presentation by JPL physicist and Entertainment Advisor Dr. Kevin R. Grazier:
[audio:Kevin Grazier_Emory.mp3|titles=Emory Seminar on Science in Entertainment|artists=Kevin R. Grazier]
Presentation by ScriptPhD.com Editor/Creative Director Dr. Jovana J. Grbić:
[audio:Jovana Grbic_Emory.mp3|titles=Emory Seminar on Science in Entertainment|artists=Jovana J. Grbic]
We welcome any additional thoughts, ideas or contributions you may have to this discussion. What more would you like to see both in terms of science and technology content in popular culture, as well as opportunities for scientists to be a part of the process?
~*ScriptPhD*~
*****************
ScriptPhD.com covers science and technology in entertainment, media and advertising. Hire our consulting company for creative content development.
Subscribe to free email notifications of new posts on our home page.