Well, it's that time of the year again, folks! Summer is fading, the leaves are starting to change color, the last of the barbecue coals has been extinguished, and you know what that means. The return of fall television. And we here at ScriptPhD.com are committed to previewing the best of science and science-fiction that the boob tube has to offer. From educational, to informational, to just downright fun, over the next two weeks, we will preview our picks of can't-miss fall shows. While the majority of the season's lineup is set to debut towards the end of September and beginning of October (coverage of which we'll bring you next week), this week sees the return of Bones, Fringe and a Jim Henson favorite for the kiddies, Sid the Science Kid. Our exclusive sneak previews, under the jump.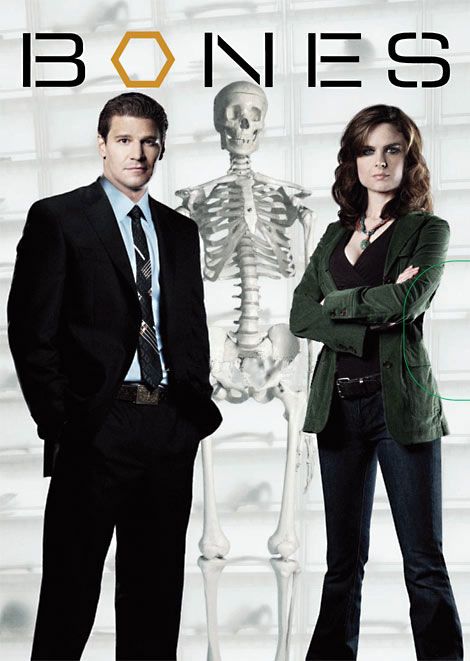 Back to life, back to reality. After a controversial, much talked-about season finale, our favorite forensic anthropologists are back to solve mysteries with a bang in the season premiere entitled "Harbingers in the Fountain." Leaving off with Booth in a coma and Brennan escaping to a dig in Guatemala, the partners are reunited to solve a mystery of bodies buried beneath a Washington, DC fountain. Booth has recovered enough to be reinstated, but still has lingering after-effects, including a newly-acquired awareness of feelings for his partner. With a hilarious guest-starring turn by Cyndi Lauper as a tarot card psychic who may be harboring a little too much information on both the case and Brennan and Booth's chemistry, this episode tests the boundaries of science versus the occult. [The ScriptPhD, incidentally, likes a little bit of both!] Oh, yeah, and Brennan and Booth admit their feelings for each other. Kind of. Sort of. Maybe.
Other fun tidbits about the rest of the new season include more of a focus on the squints and their personal lives, deeper exploration into Booth's family (particularly the relationship with his brother), and a more episodic, less arc-driven format to the season. And for the most pressing issue on fans' minds? The reality of the fantasy from last season will carry over into this season, according to executive producer Stephen Nathan. "These are two people who should be together but have to deny it in some way for their own survival," he says. "But they can't stand when they're not in each other's company." In many ways, last season's cliffhanger and this season's resolution will serve as a "reboot" for the star-crossed romance, say the show's producers. "[Booth] is so convinced they're perfect for each other," says star David Boreanaz. He will be forced to court Brennan, who in turn will have to knock down her emotional walls to let him in. All while pursuing some very cool forensic science along the way.
For even more scoop on the upcoming Bones season, read ScriptPhD.com's exclusive in-depth press room coverage of interviews with star Emily Deschanel and creator Hart Hanson from this summer's San Diego Comic-Con.
Bones premieres on FOX this Thursday, September 17th, 2009 at 8 PM ET/PT.
One of the more exciting debuts in the world of science-fiction last year was J.J. Abrams's neuroscience procedural Fringe. Each week, the super-secret Fringe Division of the FBI investigates a series of unnatural, unexplained (often terrifying) occurrences all over the world using "fringe science". In the shocking season finale, Agent Dunham meets conniving corporate nemesis William Bell in a parallel universe. In the season premiere, "A New Day in the Old Town", she returns to the real (or is it?) universe in a spectacular accident that renders her temporarily comatose. While Olivia fights for her life, a mysterious shape-shifter is enlisted to kill her and the secrets she saw on the other side. Under the threat of shutdown, the Fringe Division investigates the case with the help of charming newcomer, FBI Junior Assistant Amy Jessup. All of this action culminates in a shocking ending that is sure to get the fans talking. Despite the changes afoot in the Fringe Division, some things never change. As usual, Walter Bishop is gifted with the best deadpan lines of the episode ["I want to see [Olivia's] face when she eats my pudding", "Feel his anus–it's soaking wet"]. "There's not a point where this can get any weirder, is there?" Olivia asks Peter. Well, the cow gets to don a birthday hat.
The second season promises to pair more exciting sci-fi with a deeper look into the lives of Agent Dunham and father-son duo Peter and Walter Bishop. "This year, the problems Olivia and the Bishops face will worsen and become much more personal," promise the show's creators. "[The second season will have] more action, more mystery, romance, comedy and of course, science." ScriptPhD.com approves!
Want even more info on the upcoming Fringe season and the great neuroscience that awaits them? ScriptPhD.com also interviewed the Fringe cast and creative team at this summer's San Diego Comic-Con.
This winter, ScriptPhD.com looks forward to giving you an exclusive behind-the-scenes look at how the "fringe" science of Fringe is researched and written into the show as we chat with and follow the show's brilliant neuroscience advisor Ricardo Gil da Costa. Stay tuned for more details.
Fringe premieres on FOX this Thursday, September 17th, 2009 at 9 PM ET/PT.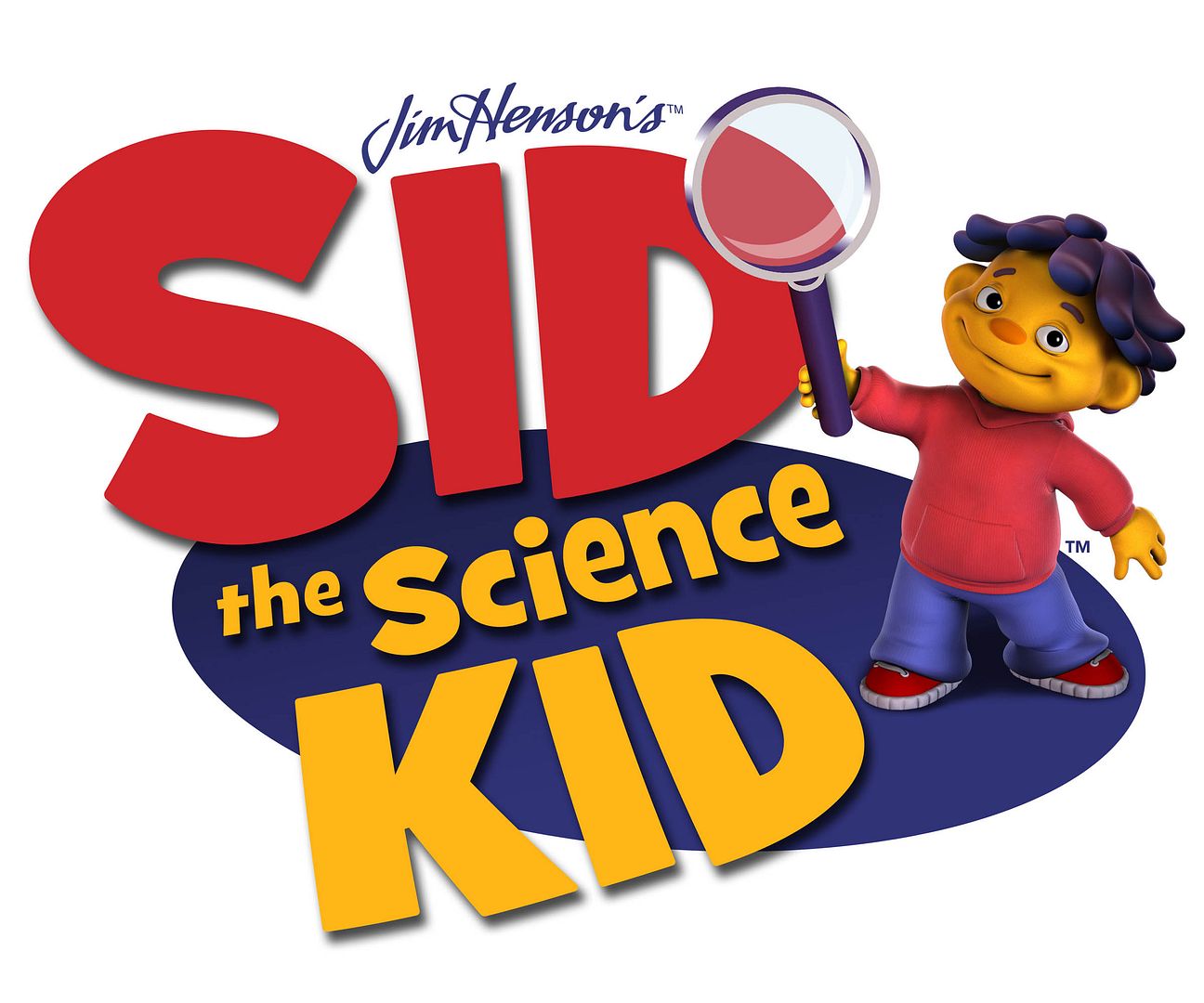 There is no single more important issue facing our nation than producing the next generation of mathematicians, scientists and engineers to compete effectively in our knowledge-based global economy. Educational outreach at the youngest ages is an important tool to get kids talking, thinking and excited about science. Among multimedia programs currently available to the school-age set, none is better than The Henson Company's PBS production Sid the Science Kid. Starring the winsome animated preschooler Sid, the show encourages children to explore basic science concepts and phenomena through question and experimentation. Each block of episodes centers around a central theme. The week of September 14th delves into weather with five all-new episodes: the basic science of weather; the science of rain; the science of cold and chilly weather; wind and finally, an adventure with Sid the Weatherman. Breaking down complex concepts for children using logic, music, colors and appealing sidekicks, Sid the Science Kid is a winning formula of the didactic and the entertaining.
In addition to its pioneering work with Sid, the Henson Company is currently developing 40 episodes of another children's animated series, "Dinosaur Train", aimed at teaching preschoolers about concepts of natural sciences and history. Kudos to Henson for this very important work, and ScriptPhD.com highly encourages you watch both programs with your kids to foster their science knowledge and innate curiosity.
New episodes of Sid the Science Kid premiere on PBS this week. Check your local affiliate for schedules.
ScriptPhD.com is honored and thrilled to be working in concert with the Jim Henson Company to bring you behind-the-scenes on-set coverage of the animation wizardry, science and thought that goes into creating effective scientific educational programming aimed at children.
Please come back next week when we round up ScriptPhD.com's picks of the best of this fall's science and sci-fi television with Part II of the Fall Science TV Preview.
~*ScriptPhD*~
*****************
Follow ScriptPhD.com on Twitter and our Facebook page. Subscribe to email alerts for new posts on our home page.